Last updated on October 16th, 2019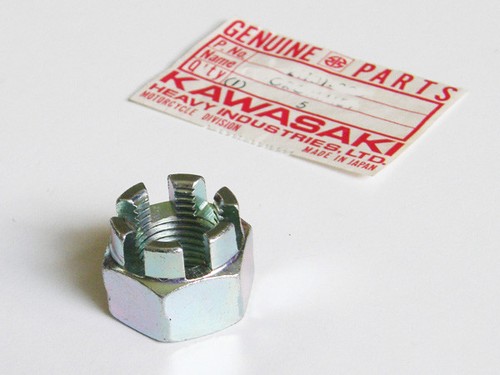 The Kawasaki Ninja 300 uses a 16mm Castle nut with the part number 92015-1947 to secure the rear wheel. Thankfully, replacements are easy to find in case it ever gets damaged or lost. If you need one, click here to find a OEM Kawasaki Ninja 300 Rear Axle Nut.
One of the most typical mods for any sport bike is a fender eliminator kit. Not only does it look great, but it also reduces weight. There are plenty of options to choose from on the market, but from my experience one of the best is this MotoDynamics Fender Eliminator Kit.
It's made of heavy-duty steel and is custom made for this bike – unlike some other "universal" kits out there which are impossible to install. It's completely bolt-on, not to mention plug and play (it plugs into the original Kawasaki tail light connectors) making it trivial to install.
To help preserve your bike's aesthetics in the event of a stand-still fall – as well as to avoid costly repairs – frame sliders are an excellent upgrade for any novice rider or frequent rider. There are plenty of frame slider options for the Ninja 300, but the best among them is probably the Yoshimura Ninja 300 Frame Sliders. Beautifully CNC machined and anodized, they are much better than the bent stamped metal from their competitors. While it won't guarantee protecting your bike in all circumstances, it certainly will provide peace of mind.
Just because you need to wear riding boots doesn't mean they can't be stylish. The Icon Overlord Boot is a refined choice for all those speed-demons out there. As opposed to all the other heavy and bulky riding boots, these Icon boots are light, airy and made to move around. All without sacrificing protection or comfort. The construction is a combination of leather, mesh and textile for the optimum fit and finish. The replaceable toe guard is just the cherry on top. All in all, the Icon Overlord boot is the ideal boot for the street-riding aggressive Icon rider.
One cheap and easy upgrade any motorcycle rider can do for increased visibility is upgraded turn signals. These days, that means high-power LEDs. While they are excellent for both aesthetics and safety, the small downside is that they don't work with mechanical relays. This is because OEM relays generally require high-current lights, like incandescent bulbs. The result is either hyperflashing, or no flashing at all.
Thankfully, the fix is easy. To fix LED turn signal issues, install an adjustable LED Turn Signal Relay. They are compatible with all motorcycles which use the pretty standard 2-pin connection. Plus, its adjustable to allow you to tailor the blinking speed exactly to your tastes. Finally, even if you don't use LED bulbs and still have incandescent (or a mix), it will still work perfectly.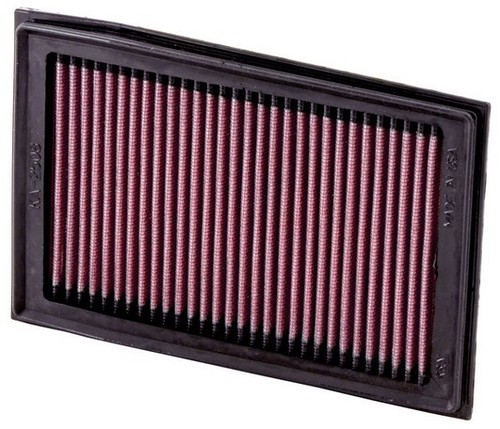 The first mod most riders do to their bike is install an aftermarket "performance" air filter. While in most cases the difference is small, one big benefit is that they are cleanable and reusable –  plus, they just plain work good at an affordable price. For the Kawasaki Ninja 300 (2013-2017), the K&N KA-2508 Performance Air Filter is the most popular option.
Installation is easy and anyone can do it with no more than a phillips screwdriver. As long as you don't expect unreasonable performance benefits and just want the engine to breathe a bit better, you won't be let down.
Here's a waterproof short-cuff performance riding glove constructed from a leather and poly-fabric main shell. The Alpinestars Rage Drystar Gloves integrates a waterproof DRYSTAR® membrane, as well as advanced protective features such as carbon compound knuckle and palm slider. This makes them perfect for the street rider who doesn't want to compromise on aesthetics, comfort or performance.
One main point of interest is the fact that it has limited insulation, making it the perfect glove for riders in tropical weather who are concerned with sporadic rain.
While you might try hard to take good care of your battery, you'll need to replace it eventually anyway. Most lead-acid batteries live between one and three years, so it's just a matter of time.
The determining factor for any battery's lifespan is how often it's allowed to dip below a charged state. Both an OEM-quality Yuasa and a discount-bin no-name battery will last for years if kept on a battery maintainer. And both, regardless of price and quality, will die within weeks of successive deep discharges.
In the case of the N300, it uses a size YTX9-BS battery. Any battery with that size spec listed should be a direct replacement part. This ExpertBattery YTX9-BS Sealed Battery is one decent option for the Kawasaki Ninja 300. All in all, regardless of price most batteries these day are grenerally a perfectly suitable option for years to come as long as well-kept with a quality battery charger.
If you own a rifle, you're definitely gonna need a range bag. Thankfully now there are more options than ever – though that can make shopping for one a bit daunting. As far as the features that are worth looking for, a few that stand out are multiple carry handles, molle webbing for adding on extra storage, backpack straps for extended carry, multiple storage compartments, a removable foam divider and some way to secure the rifles during transport… among other things.
One option that checks off all the boxes for a good rifle bag is the Savior Double Rifle Soft Case Bag Backpack. It comes in multiple lengths (36″, 42″, 46″ and 55″) for all rifle sizes, as well as a decent variety of colors. The price is affordable and the great customer reviews are proof that the quality is anything but sub-par. If your firearm needs a quality bag for either storage or range duty, this is definitely one option worth checking out.